Asides from getting all your loved ones a lot of Café con Leche for this crustmas, here's other good stuff we suggest spending your money on...
MILKBBI
Milkbbi's new zine Cactus is a beautiful collection of full color illustrations by him that will transport you into a world of tropical warmth (much needed for this season). He also has a bunch of other new stuff at his shop, along with some
stickers
we printed specially for him!
WOWEEZONK
Canada is a land of horrible weather, with amazing cartoonists. I guess it makes sense to stay inside all day making up funny stories than facing the terrible outside. These guys have taken all the best out of it and make amazing things. Patrick Kyle and Chris Kuzma are debuting their newest comics,
Black Mass 6
and
Complex 2
respectively at the Brooklyn Comics Fest. If you're a poor bastard (like us) you probably won't be going to Brooklyn, though you can still order their new comics via the internet. Also don't miss out on
Ginette's amazing jewlery
and cute junk. It has magical powers.
LANDFILL EDITIONS
Speaking of amazing comics and publications, the english Landfill editions are definetly not to miss out. It seems as if Hugh (the admirable lad behind this enterprise) doesn't use the same printing methods as the rest of the world, because his books are always bathed in lush, fluorescent colors that melt eyes all around. This December, the new issue of
Mould Map
is coming out and is definetly something not to miss!
KUš!
Another anthology not to miss is the latvian Kuš!, which always featuring amazing work inside beautiful and incredibly cheap books. The newest issue,
Female Secrets
, features a cover by Inechi (that's me writing this) and all new work from an all female selection of cartoonistas. Their
Midnite Sun
issue also looks like something worth getting, as it contains work from the best Finnish comickers currently around.
THICKNESS
The best porn you can get for anyone this xxxmas. This comic anthology edited by Ryan Sands and Michael DeForge will have you drooling over cartoon tits and dicks all over. Also, I love those nice details like that each comic was printed a different color. I have yet to read volume 2 though I'm sure it must be as awesome (if not, even more) as the first one. You should get one and tell me!
FUCK ZINES
To finish off the zines wishlist, something from Mexico: Fuck Zines, the new project by Paco and Paulina, our friends from Monocromo. Their books are not only about containing art, but also about the book being art by itself. They make everything by hand from scratch, and still, their prices are very low, so there is no excuse to miss out on their limited edition books!
KILLER ACID
Rob Corradetti, the man behind Killer Acid, definetly does the most killer, acid, stuff. He is also another gem not to miss at the Brooklyn Comics fest, but again, for all of us who won't be there,
his etsy shop
is the place to go. Rob works mostly with screenprinting, with which he transforms his amazing drawings into cushions, t-shirts and posters.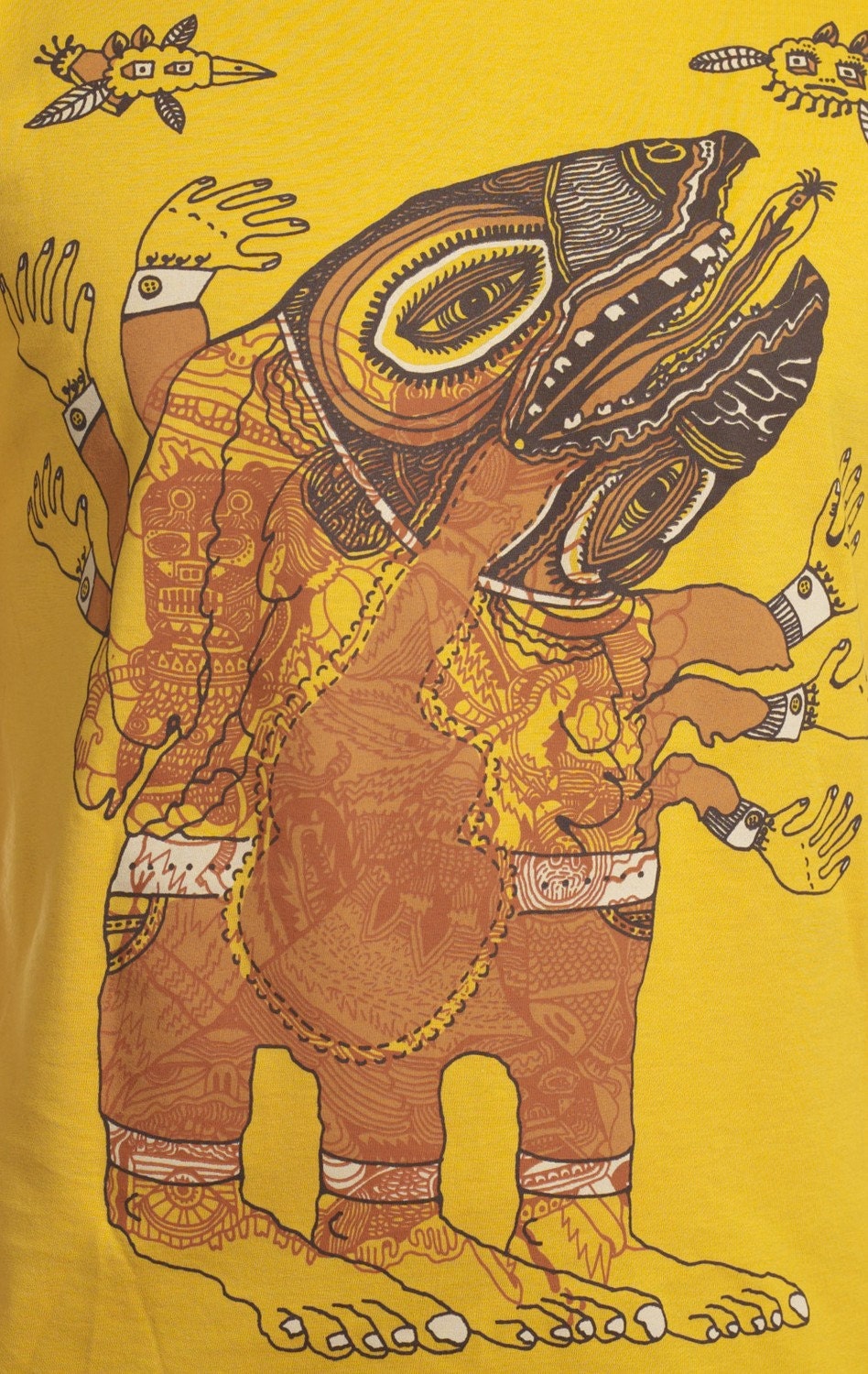 SARAH MCNEIL
All the way down from New Zealand, Sarah McNeil draws beautiful foxes and rabbits and flowers that make for the most perfect cards you could give out to your loved ones, be it now or ever.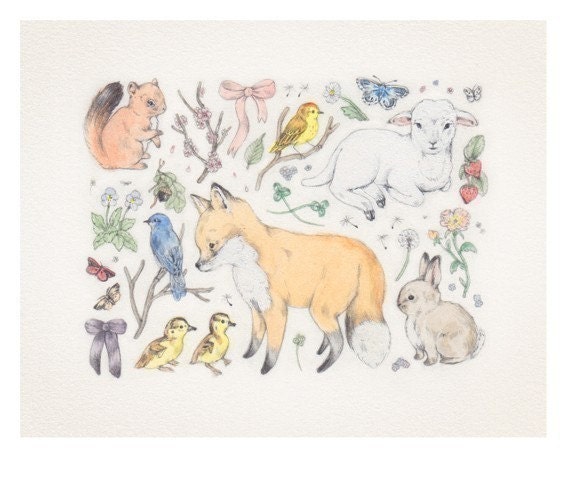 HOMEMADE SPEED
Homemade speed is my favorite place to get earrings. Sam makes all her jewlery pieces from dead animals she finds in Virginia, carefully buried and un-buried for ceremional use (aka making into cyber-punky jewlery). She also uses a lot of found metal scraps and fluorescent thingies, which makes it all even better.
LAZY OAF
If you're feeling rich and wealthy, and willing to spend it all, Lazy Oaf is the place to go. They have, literally, the best shit ever. If I were rich and wealthy (and if they shipped to Mexico...) I would spend all my money there. Words cannot describe the greatness of their colorful, cartoony clothes.
A couple of these things you can find them at the Brooklyn Comics fest this weekend, as well as soon at our store. Some of these artists have also done stickers for us, and if you're thristy for stickers, don't forget
we're still having our super sticker deal until the end of this year!
(sadly this doesn't apply to the guest artists stickers, but still I felt like reminding you like the good capitalist spammer I am).
Happy holiday kids, and dont forget to consume, but not coca cola, but things that are made by talented, hard working people, who will receive your money with the same hands that made what you just bought.