We've got lots of new publications now for sale at our website! come take a look:
Casas para perros (4$)
This is a small zine we made with some architectural drawings of houses for dogs
Mitocondria (10$)
This is Inés' (that's me) new comic. It's a psychedelic love story. It also has dogs.
Aguamelon (5$)
This is a full rainbow color, double mini zine made by Inés in collaboration with Milkbbi.
Gang Bang Bong 2 (10$)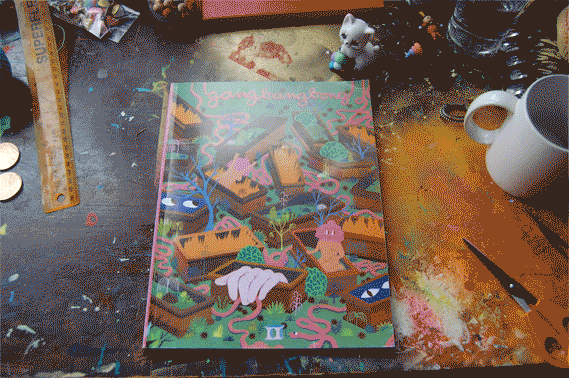 Second volume for
gang bang bong
, the comic anthology I co-edit with Ginette Lapalme. This issue contains 110 pages, 33 artists, 1 ink and pure awesome.
Root Rot (15$)

We also have a limited supply of the latest release from
koyama press
, root rot, which contains over a dozen of amazing and upcoming artists, printed in a beautiful full color edition.
***((( Si estás interesado en alguno de estos libros (o cualquier otro de nuestros productos) y vives en México mándanos un correo a cafe.lechoso @gmail.com )))***